Welcome to Year 5
Year 5 class teachers this year are;
5JT 5SC
Mrs Tordoff Mr Carter
Miss Stowe Mr Ali
Miss Robina
We give out Maths homework on a Friday and English homework on a Wednesday every week; please check your child has done it! Every child has a diary which contains their weekly timetable of lessons. They will use this to write their homework in and we may also use this to communicate with you. You can use it to communicate with us too, or feel free to see one of the adults in year 5 before or after school, there is always someone at the cloakroom door.
Thank you to all the children and parents who have completed 'learning at home' activities over the last half term. We hope you have enjoyed researching and making models. The home baking has been particularly enjoyed by class 5JT and honey cakes have featured in our stories about 'Egyptian Little Red Riding Hood'.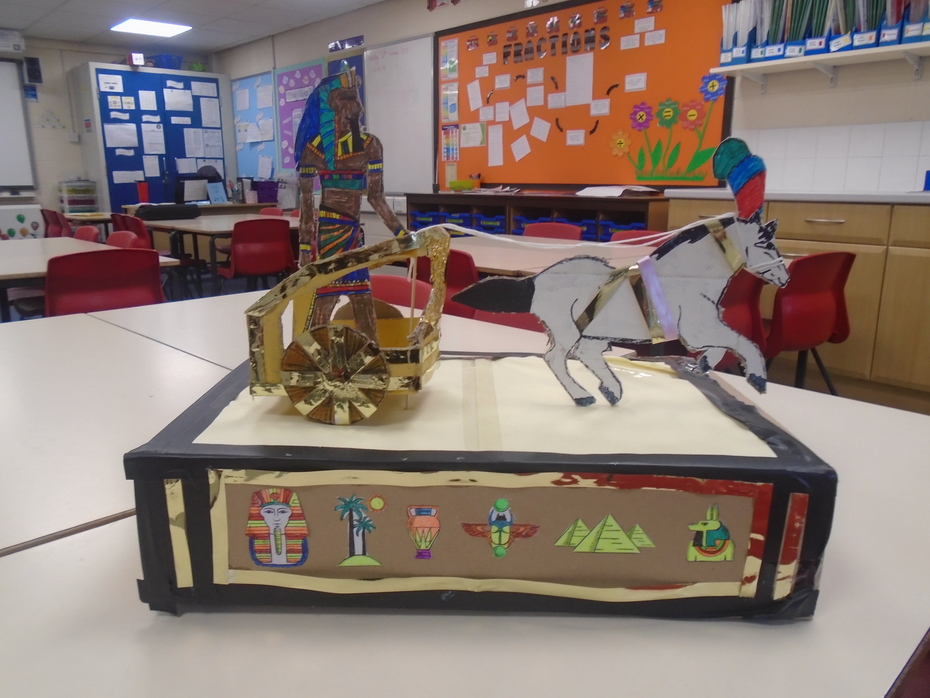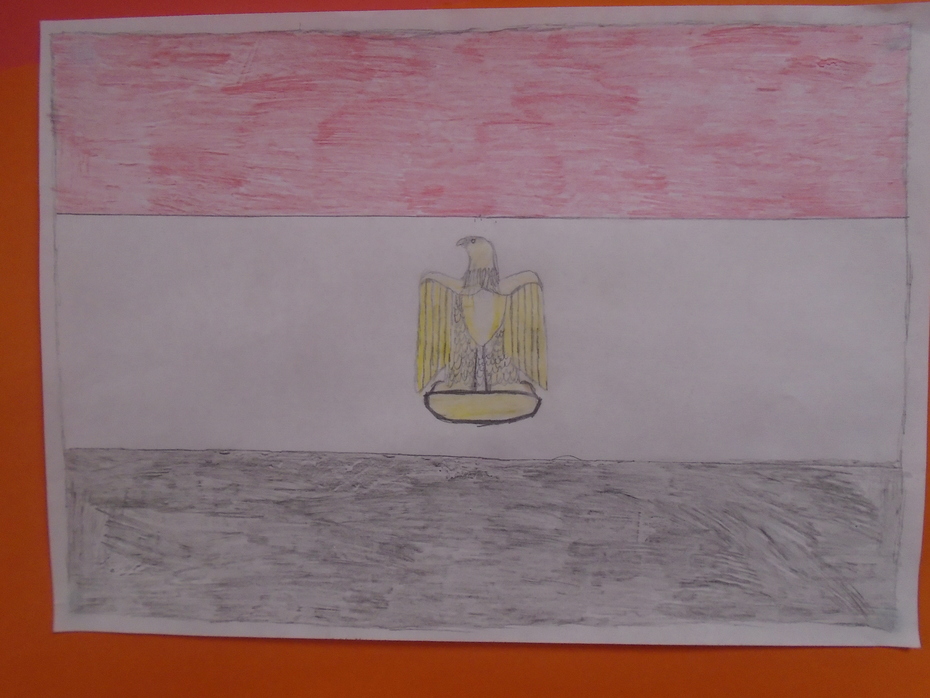 The staff are looking forward to seeing more of the children's creations this half term.
This half-term outdoor learning continues on a rolling 2-week format beginning with 5JT on the 2nd January. Please make sure that your child is wearing weather appropriate clothing for outdoor learning especially during the winter period. Your children will be outside and engaging in the outdoor curriculum regardless of the weather so it's important that they are wrapped up warm. As for P.E kit we have been largely very pleased with the kit your children have been bringing to school and we ask that they just continue to wear appropriate kit.
We are continuing with our whole school push on times tables, there are lots of activities online to help your child learn them (you can use the links here to access some great activities):Table Trees,Maths Magician and Woodlands Maths (Eastwood Community School does not take any responsibility for the content of external websites). To achieve age related expectations your child should have known their tables to 12x by the end of Year 4.
Please also make sure your child reads at home every night and you are asking them questions about their books (these can be found in every child's reading record).
Thank you,
Mrs Tordoff and Mr Carter
Links to Help
Curriculum
Gallery
During the first Autumn half-term we studied The Victorians, discovering what life was like for rich and poor children. Our focus in English is 'Oliver Twist' and the Brontes. We have been writing our own chapter to continue the story and explore the character of Mr Bumble. Through a comparison of the film and the story we have seen to see how the two versions differ. During our Bronte's trip we took part in an art workshop in which the children created some portraits of a Victorian with the aid of a professional artist.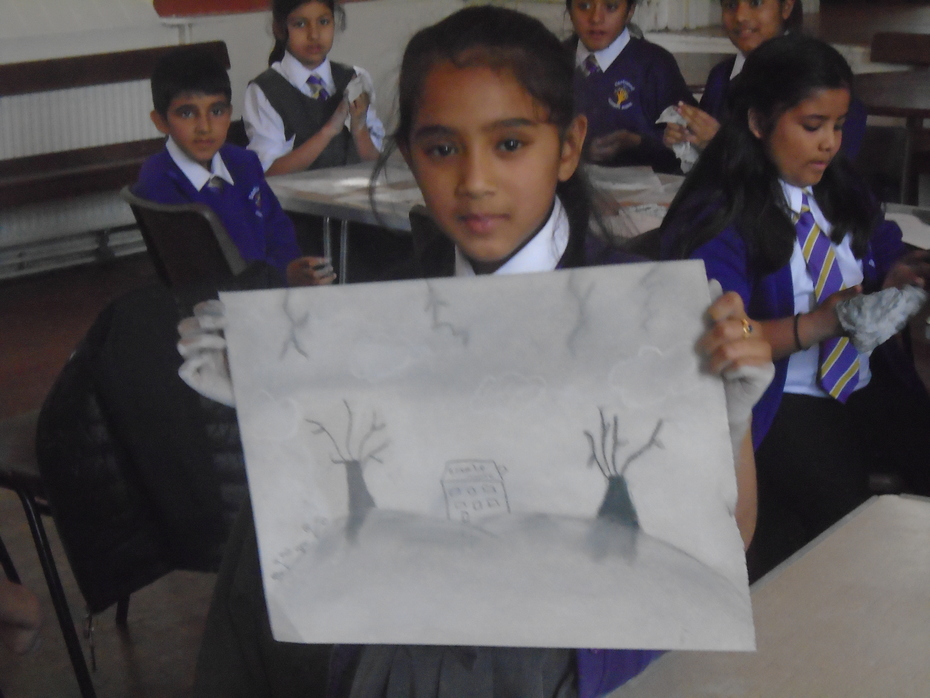 Then, during the Autumn 2 half-term we learnt about infinity and beyond. This topic was focused around Earth and Space and the world outside of our planet. The children discovered the difference between old fashioned and modern space travel. We used the book The Way Back Home by Oliver Jeffers as our English focus and the children also constructed a letter home from space.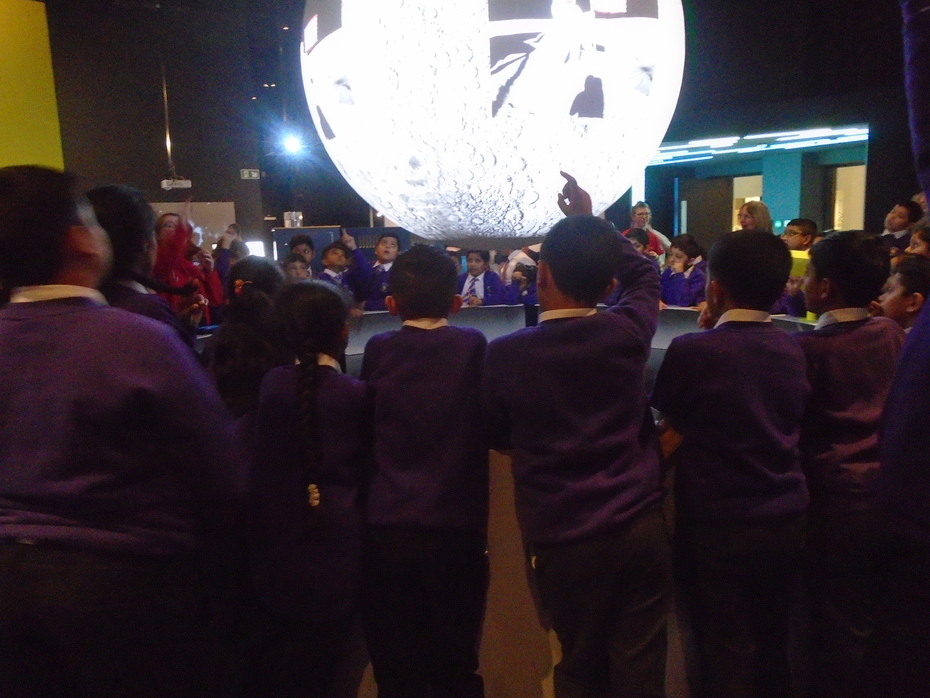 In the Spring 1 half-term, we began to discover the wonders of Ancient Egypt. Our English lessons focusing on Traditional Tales as we looked at the book 'The Egyptian Cinderella', which we compared against the traditional English Cinderella story. At the end of the half term, the children got to show off their creative writing skills, producing their own Egyptian versions of Little Red Riding Hood. They have produced some wonderful stories.
In Enrichment, the children have also designed and made their own canopic jars (ask your child what these were used for) and, as you can see, the results were sensational.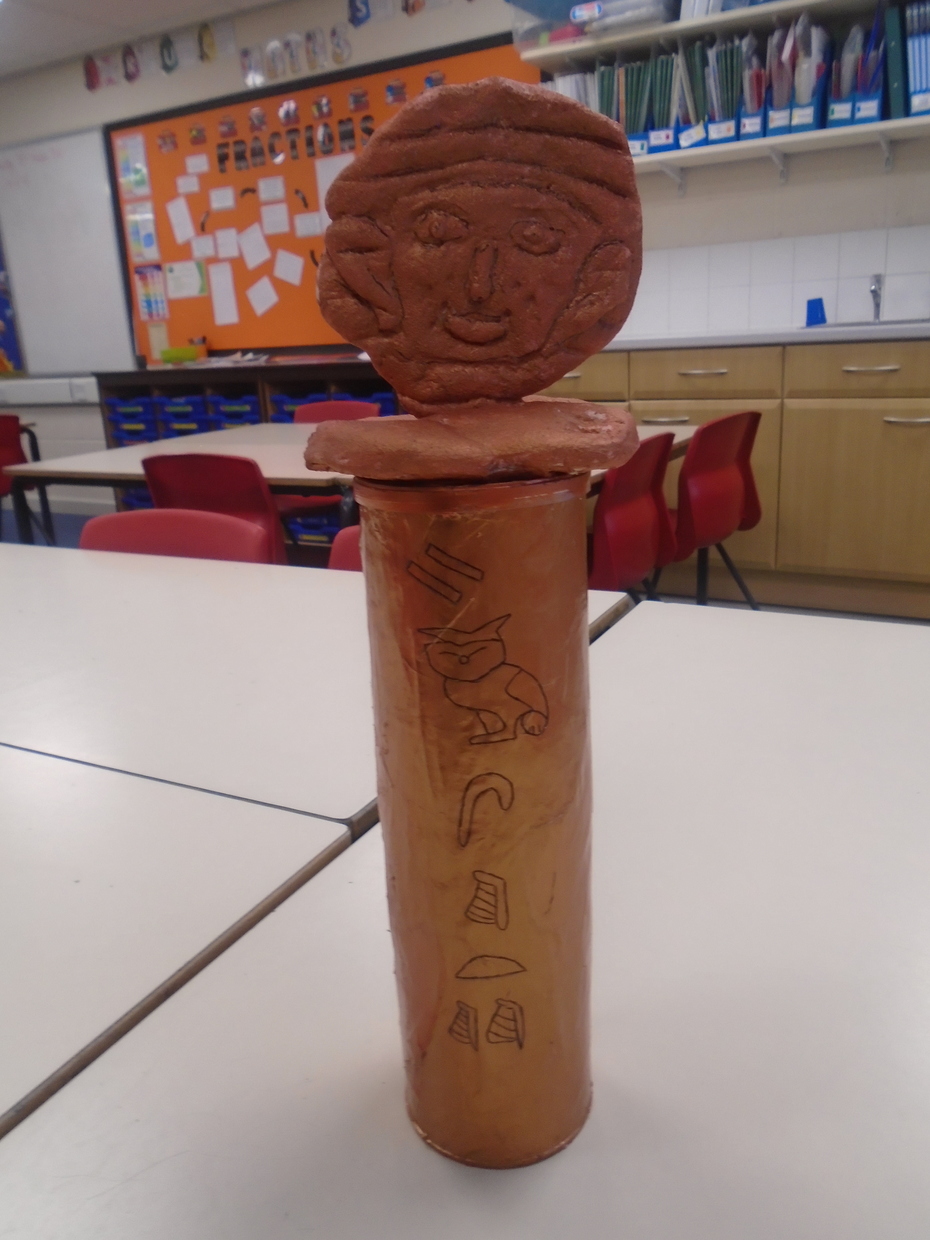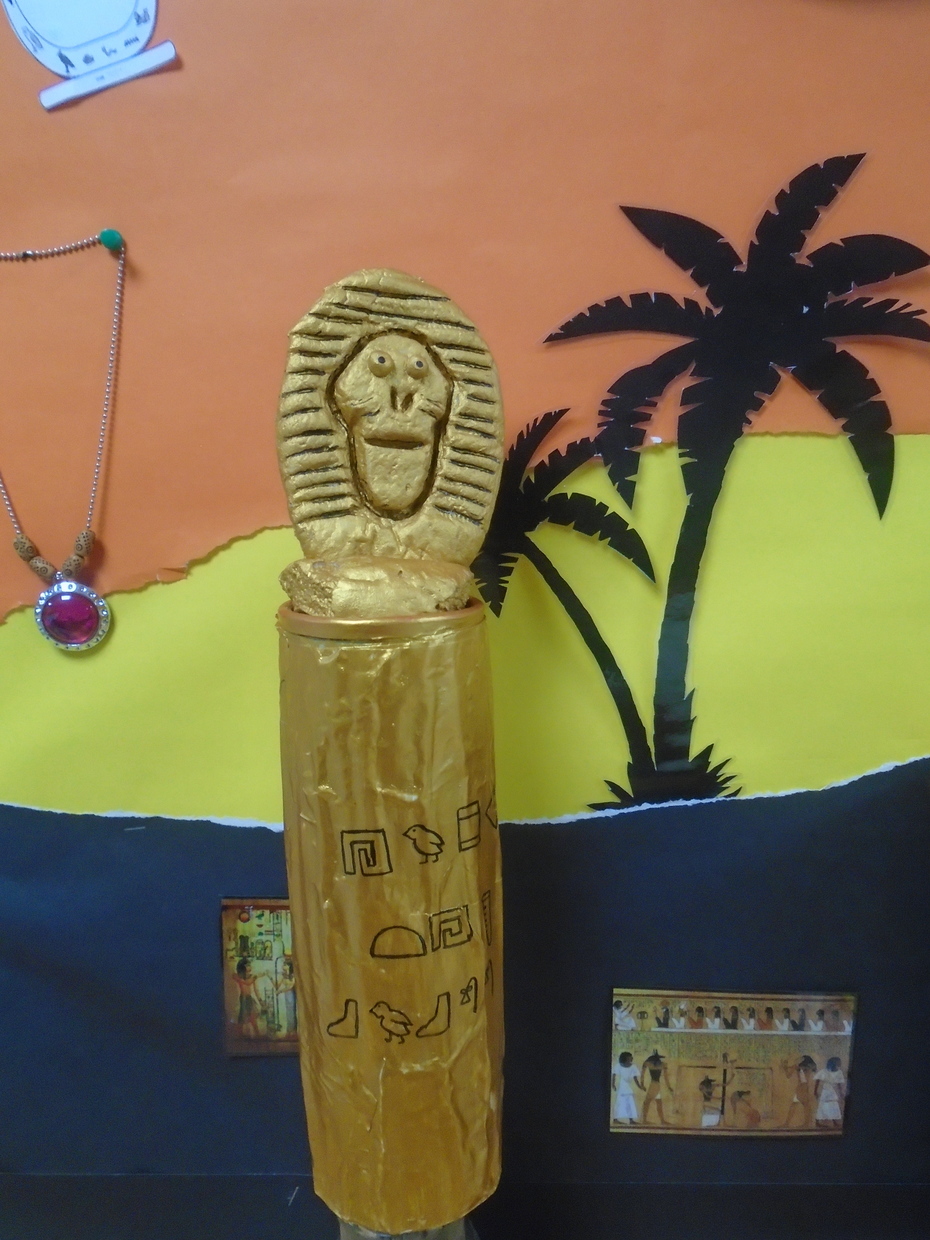 The Egyptian theme will continue throughout the Spring 2 half term, with our English focus being on diary entries and journalistic reports, based on Howard Carter's discovery of Tutankhamun's tomb.
We will also be visiting the Leeds City Museum, where the children will have the opportunity to see a real-life (or should that be a 'really dead') mummy, as well as taking part in a mummification work shop.
Our Outdoor Learning focus this half term will be on woodland experiences, archery and working on the school allotment. These skills provide a valuable opportunity for your children to enhance their teamwork skills and experience activities they otherwise would not experience.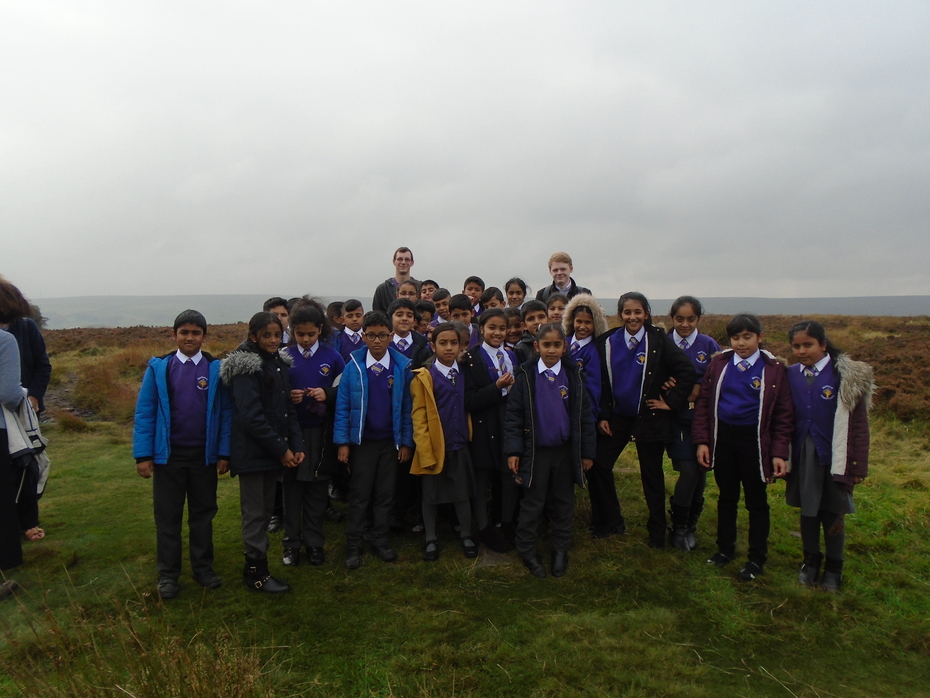 During this half term we will be working during our Enrichment time on Spanish and Music . The children will be linking their learning in these subjects to the wider term theme but we encourage you to ask your children what they have been learning about.