We currently have vacancies for our 30 hour free childcare. To find out more please contact the school or visit https://childcare-support.tax.service.gov.uk/par/app/extendedentitlement
Welcome to Nursery
The teachers in Nursery are:
Mrs A Kozlow (EYFS Lead/Teacher) Mrs A Budimir (Teacher)
Mr J Holmes (Nursery Nurse) Mrs M Shazad (Teaching Assistant)
Miss Kulsumah (Teaching Assistant) Miss Tahira (Teaching Assistant)
Miss Sameera (Interventions Teacher) Miss N Sadiq (Teaching Assistant/special needs support)
For information regarding 30 hour childcare please visit
www.childcarechoices.gov.uk
Summer Term 1
Our theme for this half term is growing. We are reading lots of stories about growing plants, talking about, naming and tasting various fruit and vegetables. We are learning to chop and looking for seeds inside the fruit.
We have baking and cooking lots of tasty treats including pakora apple cakes and chips like the boy from our story.
We are reading lots of stories about growing including 'Oliver's Vegetables' 'Jasper's Beanstalk' and 'Jack and the Beanstalk'. We have planted seeds and beans and we are monitoring their growth.
Inside the nursery we have a greengrocers shop and we have been selling fruit, vegetables, plants and flowers.
For outdoor learning we are visiting Bingley St Ives which is a great place to go with your mummy's and daddy's and families. We have been looking out for changes in the environment and we have seen baby ducklings, cygnets, buds and flowers starting to grow.
We have been learning to recognise and order our numbers to ten.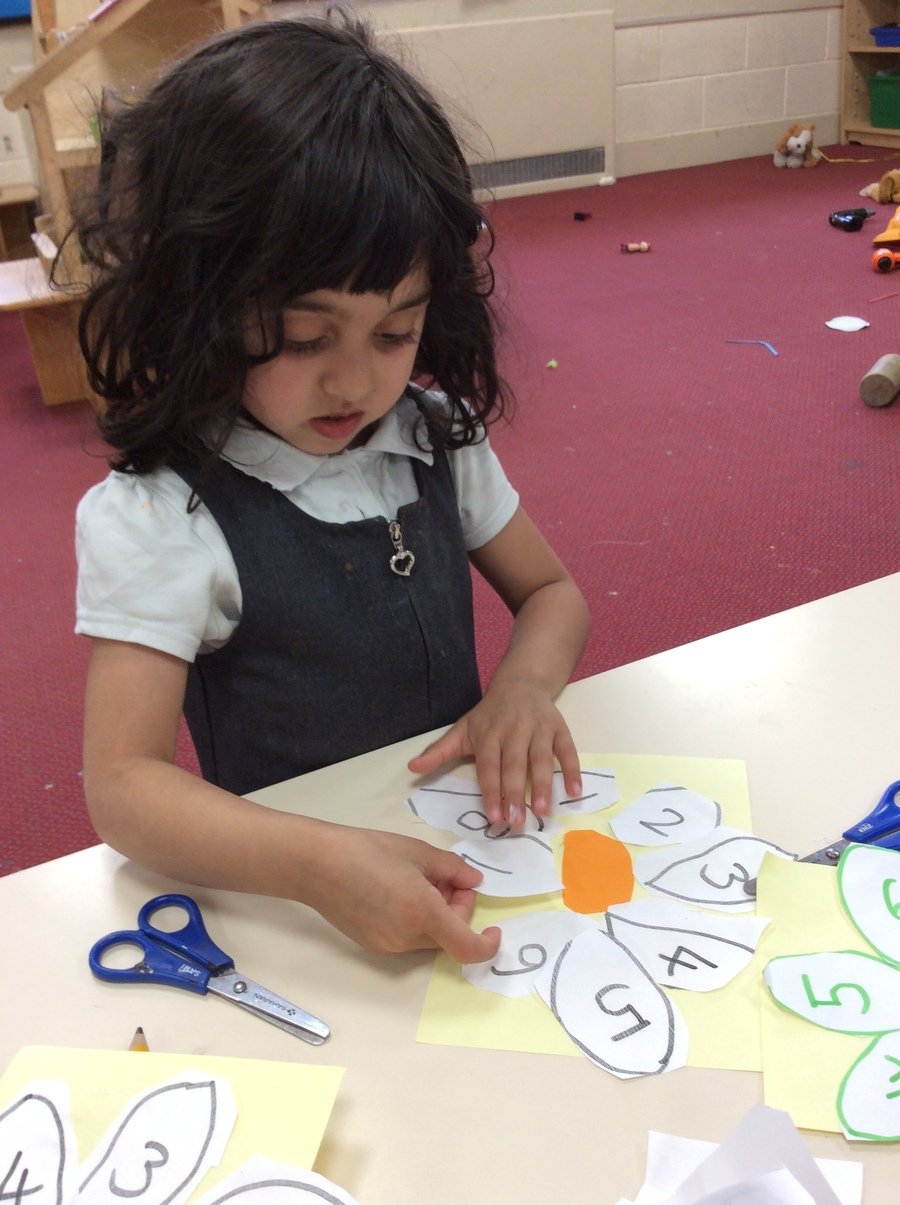 Our outdoor learning trips to St Ives.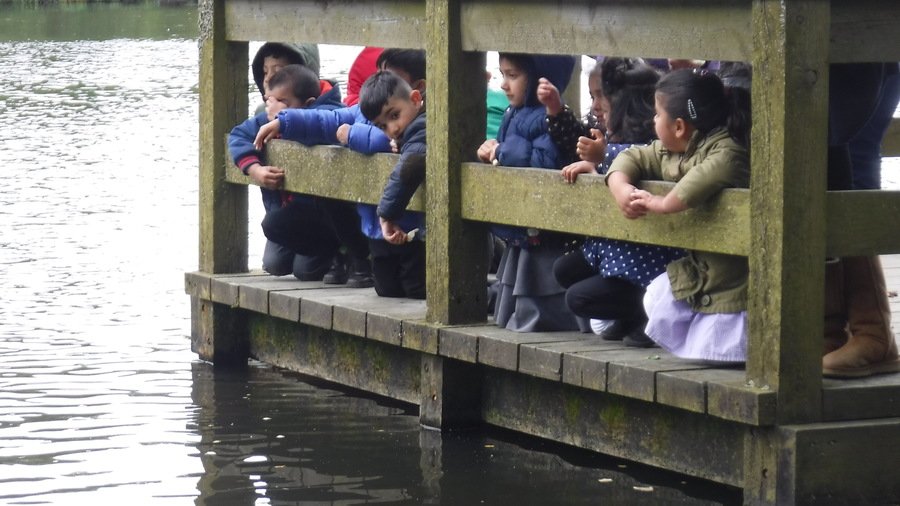 Planting seeds and beans.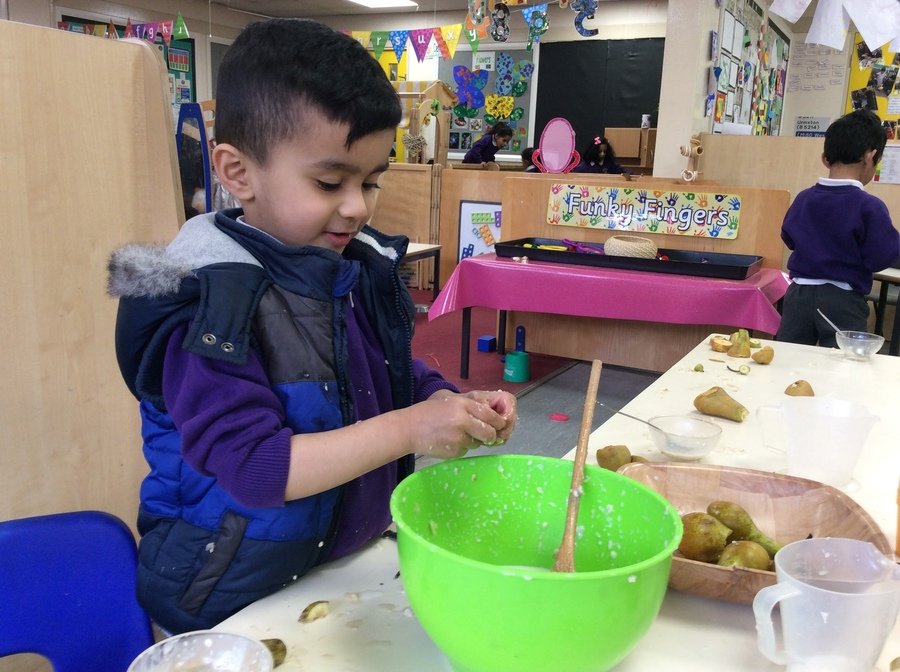 Spring Term 2
Our theme for this half term is Castles, Kings, Queens, Knights and princesses. We will be reading lots of stories that have castles in them such as Cinderella and Mike the Knight. In our nursery we will be able to play in a pretend castle, dress up as knights and princesses and Kings and Queens. We will be making armour, shields, crowns and swords, and drawing and painting lots of pictures with different media.
Our weekly shopping trips to Asda to buy snack will continue and we will be looking at what things are healthy to eat and what is not as healthy. An important part after shopping is cooking and making our own snack. Our teachers really encourage us to be as independent as possible and we will be helping to chop, mix and spread for ourselves. We really enjoy spreading our own butter on our toast and crackers.
For outdoor learning we will be going on the School Minibus to visit Skipton Castle. We will be walking alongside the castle and looking at the Castle walls, towers and Moat. We will be able to see how HUGE castles really are.
As the weather is getting more Spring like we will be playing lots of games outside. I wonder if we will be able to see anything starting to grow as the weather gets warmer !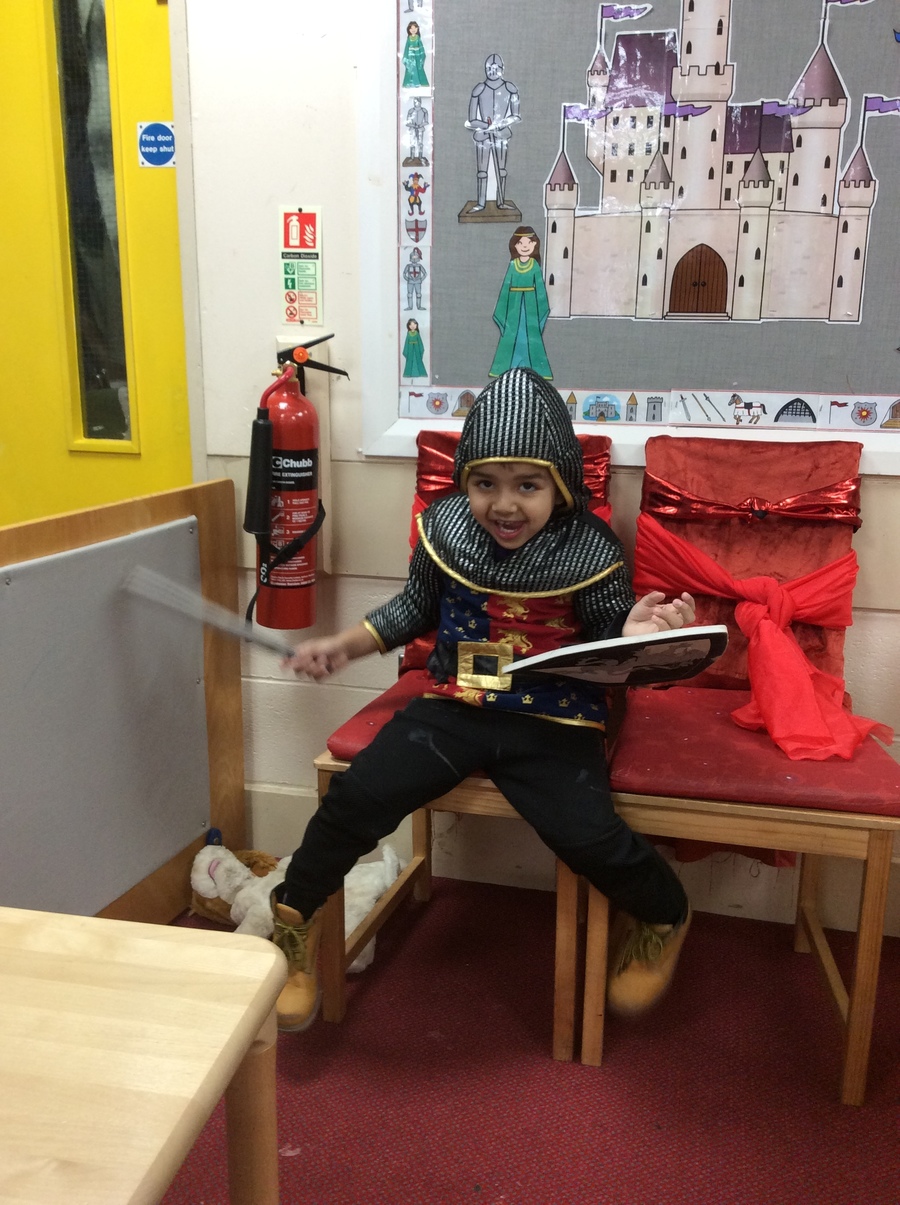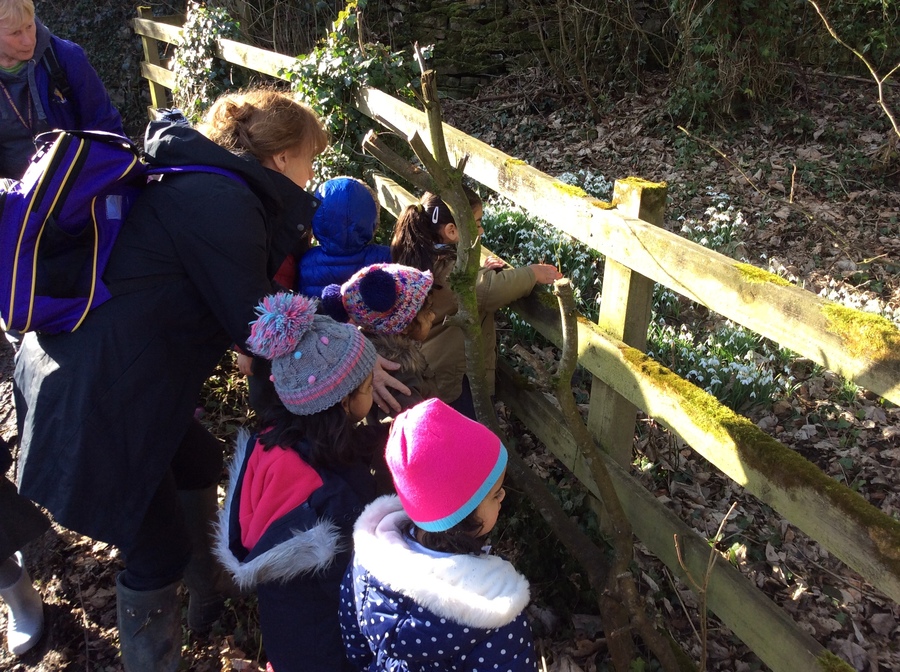 We are looking for signs of Spring in Skipton Woods. We found some Snowdrops !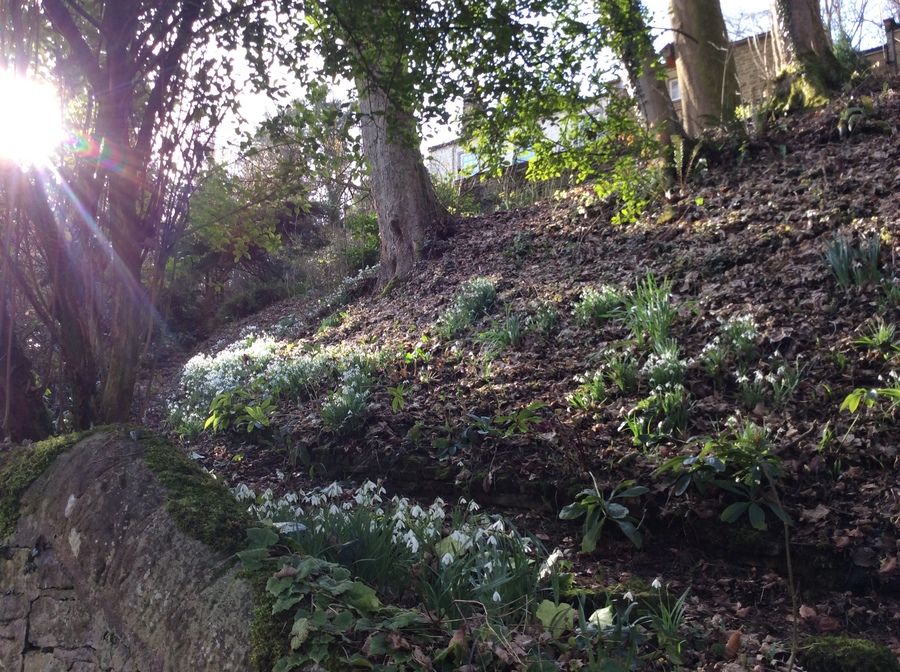 Autumn Term 1
Our theme for this half term in nursery is Elmer the Elephant. We have been reading Elmer stories and learning lots of elephant songs and nursery rhymes. Our new children are settling into nursery really well and are learning the nursery routines. We have been painting elephants, printing with lots of different colours and making junk models. As part of our weekly routine we have been going shopping to Asda for nursery snack and also having our own bake off each week. We have been learning to cut with scissors and chop up cooking ingredients.
Outdoor learning adventures on the minibus have begun and all the children will get a chance to go out with our staff and the Outdoor learning team.
Autumn Term 2
Our theme for this half term is homes and building. We have been reading a playhouse for monster and little mouse twitchy whiskers. In the Design and technology area we have been making houses out of junk, sticking windows and doors on and painting them. There have also been lots of opportunities to build houses and buildings with different construction materials. Outside we have been building dens for us to play in and then having our snack outside in the den.
For outdoor learning a continuation of our minibus adventures will take us to Riddlesden woods. We will explore and walk through the woods, looking for things that are changing in our environment and collecting leaves and conkers. We will be making a den in the woods and having hot chocolate and snack in our self built den.
The children are practising singing some songs that have a cold theme for example' Five Little Snowmen Fat ' and we will be performing these to mums, dads, family and friends in December. Look out for the date on our newsletter .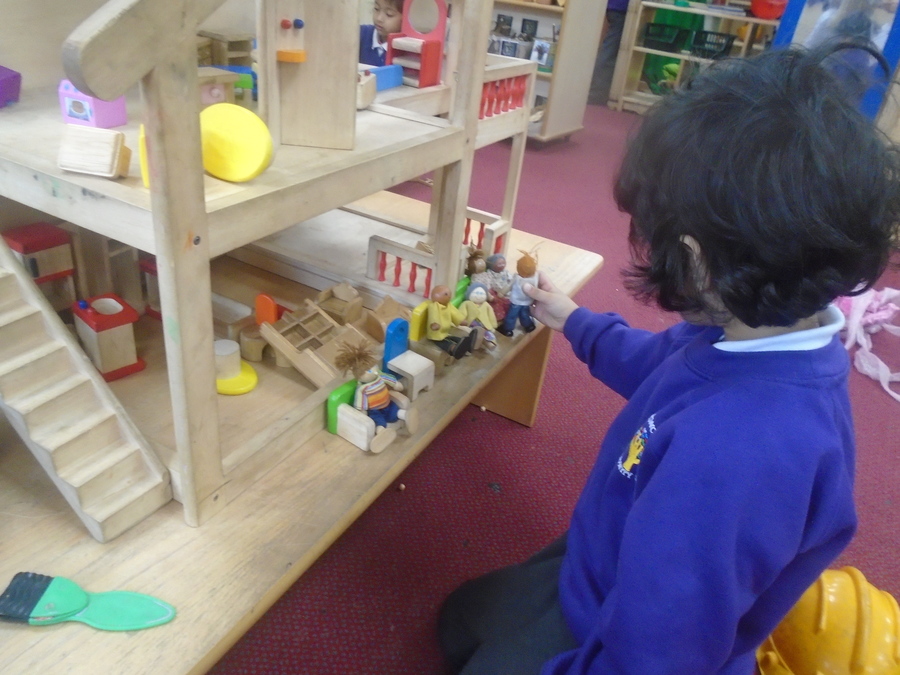 We are all really working hard at reading stories and retelling them using actions and drama. The children are becoming very involved learning all of the characters names and how they feel. The children are encouraged to ask lots of questions about their learning and we are trying to use reasoning to explain things using sentences with 'because'.
See below how focused we are when we re-read the story.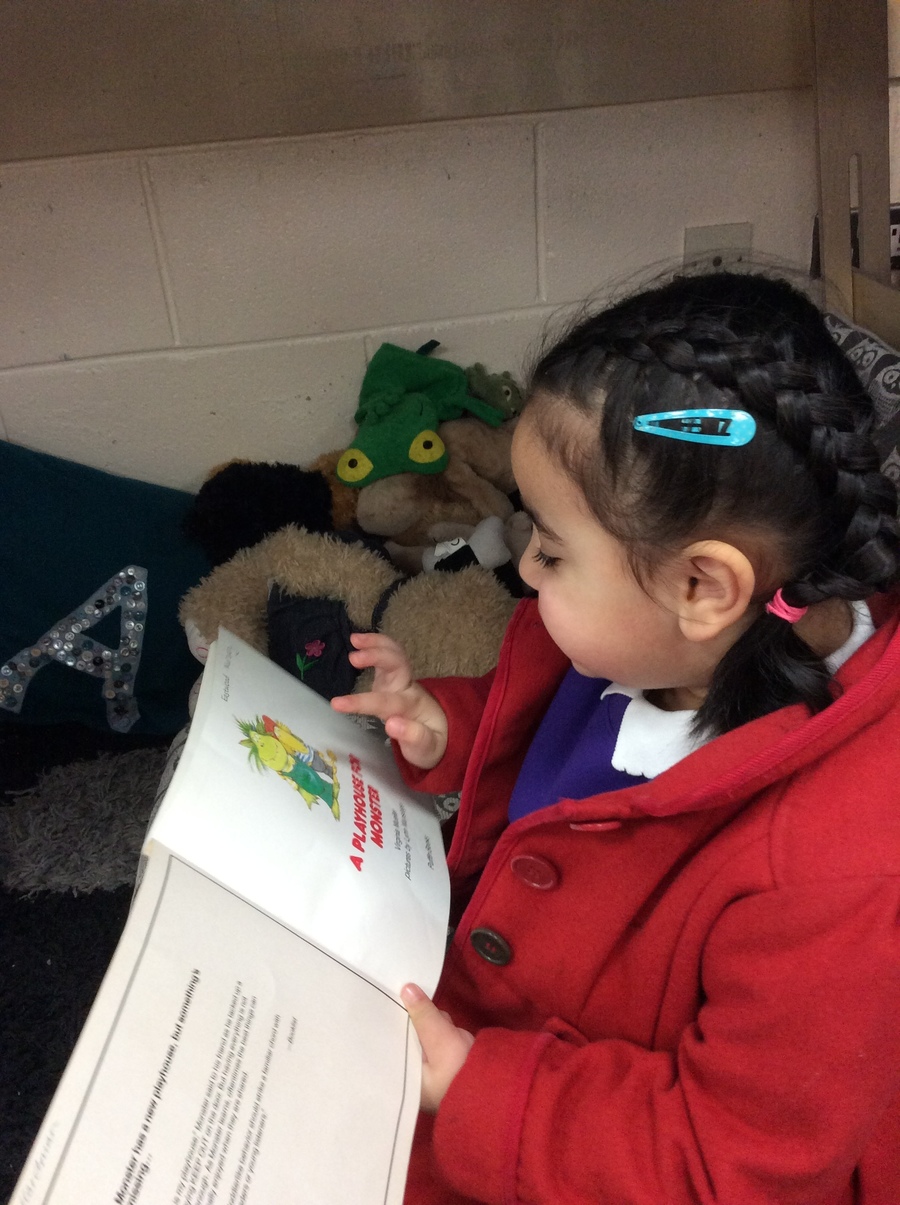 Spring Term 1
Our new topic for this half term is called "It's Cold Outside". The children will share books which have cold weather as the theme. They will investigate water, ice and snow and see how they can change from one thing to another depending on the temperature. They will learn to name some of the clothes that they need to keep them warm and how we can play out and enjoy ourselves even in the coldest of weathers.
Making our finger muscles strong is very important in nursery. Every week we have different challenges on our "Funky Fingers Table" it can be very difficult to make our fingers do what we want.
We will be trying to recognise our names and write the first letter. The children who are confident at writing this will be learning to write their whole name.
In maths the children will learn to count from 0-10 and then to 20. They will learn how to sort and compare by size and colour.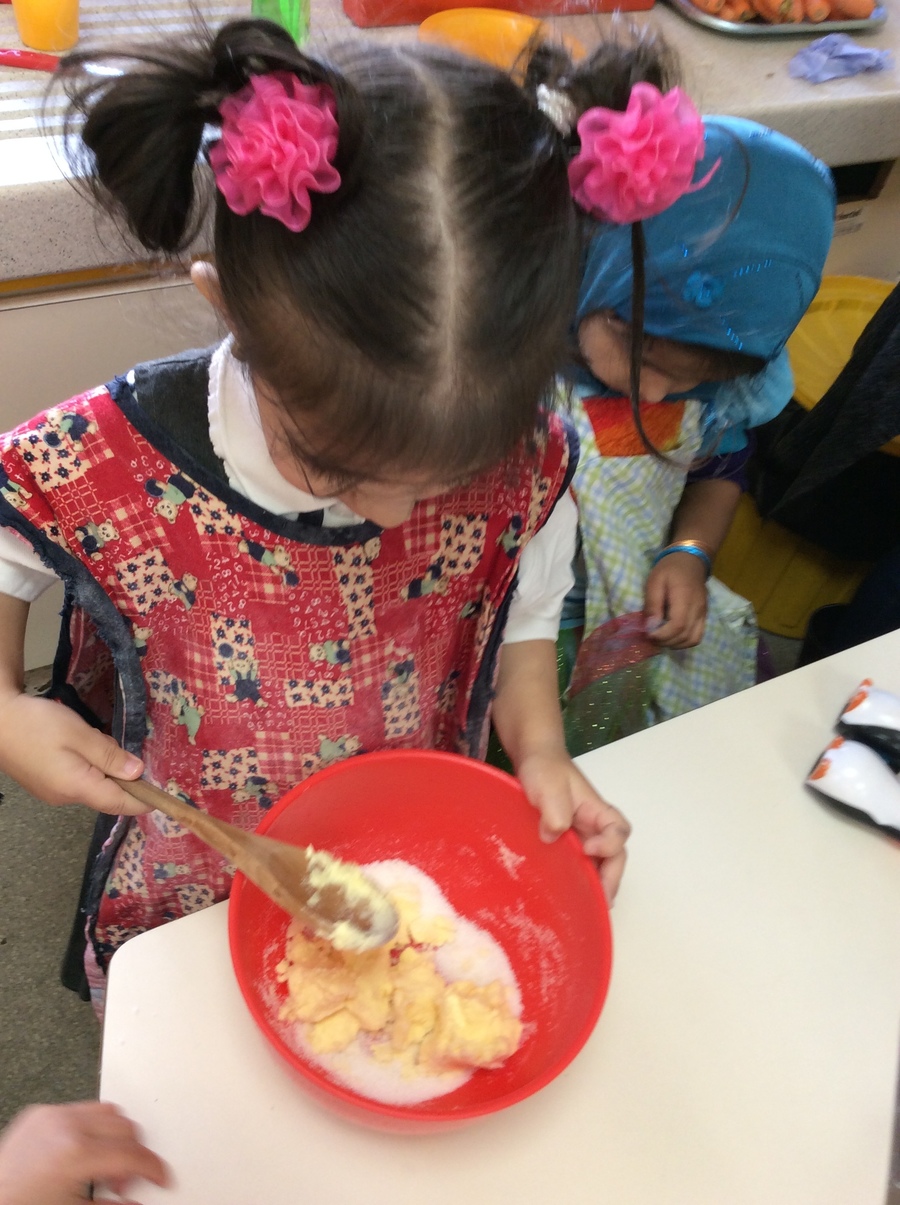 Baking is a big part of our curriculum. We cut, chop, measure, mix, knead, roll, bake then eat.
A healthy mind and a healthy body go together. We really promote children's physical health by offering new and exciting challenges every week. This builds the children's confidence and strength.
In early years we learn to sort and organise our toys in the classroom. Then we begin to learn to count and recognise the number of things in our groups.
To be able to write we have to practise using our fingers in clever ways. Here are some of the thing we have been doing.
We are learning to do jigsaws not just by shape but by looking at the pictures too. Some of us have a different idea about how to fix things together.
Reading is a big part of our curriculum. Here are some of us reading and sharing books outdoors.
We have lots of sensory play. We are learning to talk about the smell, feel and look of things. Trying new things and a "have a go " attitude is so important.
We have lots of opportunities to learn in the wider outdoors. In winter we wrap up warm and enjoy the mud!
We love making dens. It can be tricky to work together as a team but it is really important for good results.
Finally, as part of our programme we do toothbrushing. Every child learns the importance of toothbrushing and how to do it. They have really settled in to the routine.