Breakfast Club runs every day between 8am and 8.50am when school begins. It provides a healthy start to the day with a selection of cereals, toast, teacakes and a variety of fresh fruit juice and milk. Parents are encouraged to stay with their children to share this early morning slot. The children often come with their younger or older siblings and sin whole family groups. Once the children have finished their snack they can play a variety of games with their friends and peers until the start of the school day.
There are clubs every evening for many different year groups. You can check using this timetable to see if there are any clubs running for your child. You must fill in a consent form which can be obtained either from your class teacher at the beginning of the term or on the carousel in the main entrance. They must be returned to Mrs Budimir via your Class Teacher. Please note we do encourage parents to collect their children at the end of the sessions. However, if your child is in year 4 or older they can go home alone, only if you give written permission.
Some clubs are very popular and there is a waiting list. If you do not gain a place straight away your name will be kept on hold and a place given when one becomes available.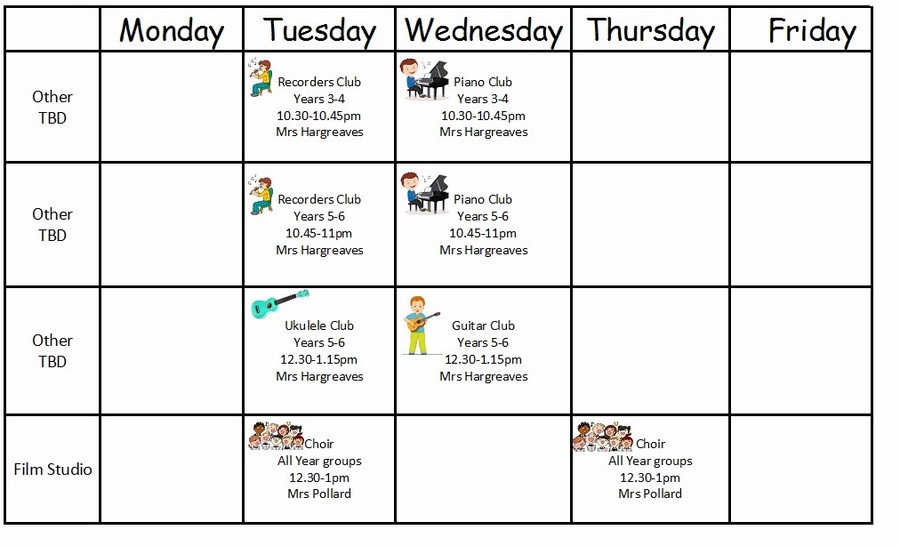 Eastwood school has just been awarded a Music Mark for excellent music making. Music lessons are available in school.
Music Clubs are run during the school day so that children who cannot stay behind still have the opportunity to play an instrument. If you would like to join any of these sessions please contact Mrs Hargreaves. You will be entitled to have a few taster sessions with a borrowed instrument to ensure your child is going to enjoy it before having to commit to buy one. If you would like to try more than one instrument this is possible as long as the clubs do not clash.
Some instruments can be bought from school:
Recorders
Ocarinas
Ukuleles
Guitars