Welcome to Nursery
The teachers in Nursery are:
Mrs A Kozlow (EYFS Lead/Teacher) Mrs H Herrington (Teacher)
Mr J Holmes (Nursery Nurse) Mrs M Shazad (Teaching Assistant)
Miss Kulsumah (Teaching Assistant) Miss Shaida (Teaching Assistant)
Miss Sumeera (Interventions Teacher)
Nursery and Pre-school Open and Fun Afternoon
A big thank-you to everyone who came and supported this highly successful and enjoyable event. Here are a few pictures from the fantastic afternoon - lots of smiles, face paint, sunshine and ice-cream... and not forgetting...the team of Keighley Firefighters who brought their fire engine along.
Summer 2
Animals
We have so many exciting books to look at this half term as we learn all about different types of animals. We will be finding out where different animals live, what they need, and which animals we can find on our doorstep!
Here are some of the books we are reading and sharing in the next few weeks.
We will go on a minibeast hunt and see what living creatures we can find in our nursery garden and local park.
We will take the children to Pets at Home and have a look at all of the animals there. The minibus will take us to Billy Bobs, where we can see all of the farm animals in the fields, explore the amazing adventure playground and maybe even have an ice-cream treat!
Some of our nursery children will be getting ready to move up to Reception in September. They will have chance to meet their new teacher and have some visits to their new classrooms. The reception class have chicks at the moment, so we love to go and visit and see how the chicks are growing.
Summer 1

Growing!
Now that Spring is here, we will be finding out all about how plants, flowers and food grow. We will be reading lots of exciting stories linked to our theme, including Jasper's Beanstalk, Jack and the Beanstalk, Titch, and Oliver's Vegetables.
We will be growing all sorts of things we can eat and cook with and we will be asking the questions, "Can we grow anything?" and "What makes things grow?"
We will be visiting our school allotment to find out what is growing there and to help with some planting (and to feed the chickens.) Our minibus adventures will take us to Riddlesden to walk along the canal tow path, where we hope to see all sorts of wildlife.
We have started to learn some new songs and rhymes about growing which we would like to share with our families during our next Sing Along.
At home, you could visit a garden centre or a farm shop (Keelam Farm Foods in Skipton or Keighley B&Q) Try planting some different beans and seeds and see what happens!
Spring 2
Castles and Knights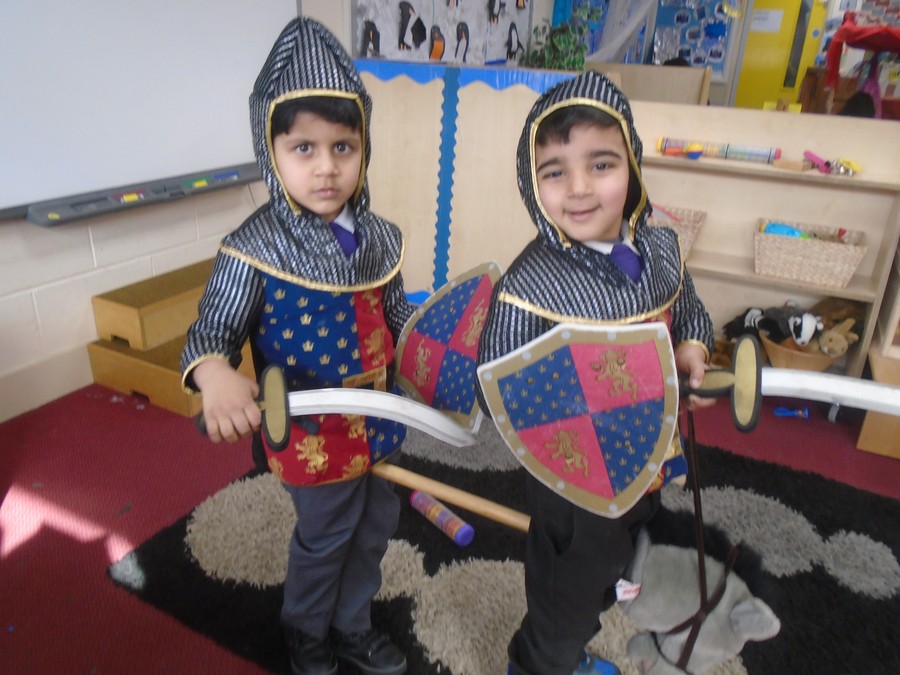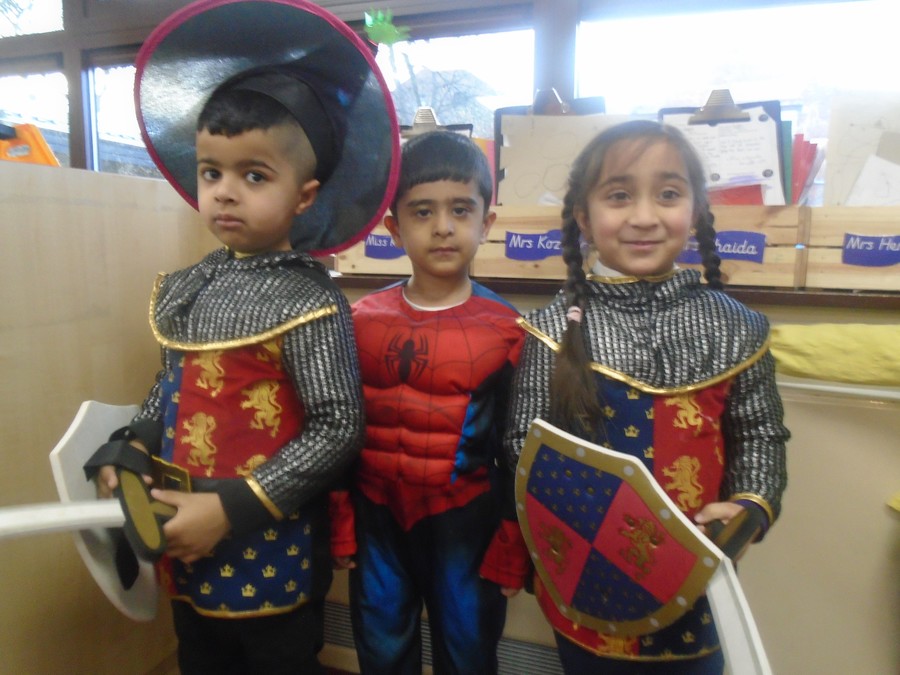 We are reading lots of stories with castles, Knights, Kings and Queens in them. We have made a castle in our nursery to role play in and dress up as our favourite castle characters.
In Outdoor Learning we will be exploring Skipton Woods and walking next to the moat which goes all around Skipton Castle.
Keep looking on here to find out what else we get up to this half term!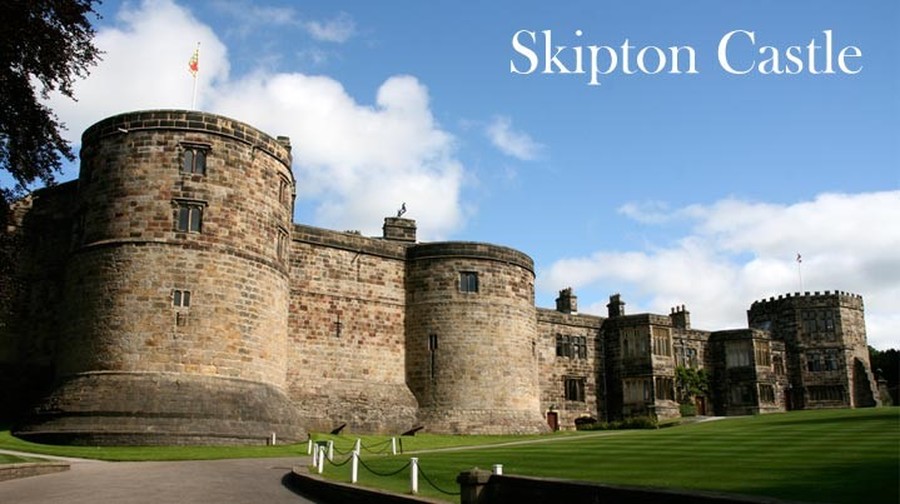 Spring 1
It's Cold Outside!
We have been reading lots of stories about cold places and animals that live in cold places. One of our favourites was One Snowy Night where all the animals were looking for a warm place to sleep. We made hot chocolate like Percy from the story and baked our own cookies too.
In the water and outside we had lots of opportunities to explore cold ice and play with arctic animals.
On our minibus adventures we went to St Ives to feed the ducks and look for wildlife in the woods.
We dressed up for careers day and had a good time thinking about what we would like to be when we grow up.