Welcome to Year 6
Your teachers are:
6LC 6RS
Miss Craig and Miss Rukhsana Miss Saleem, Miss Vickers and Mr Wilson
Miss Asma, Miss Rubina and Mrs Pollard will be working with both Year 6 classes

This is the official timetable for Year 6 SATs...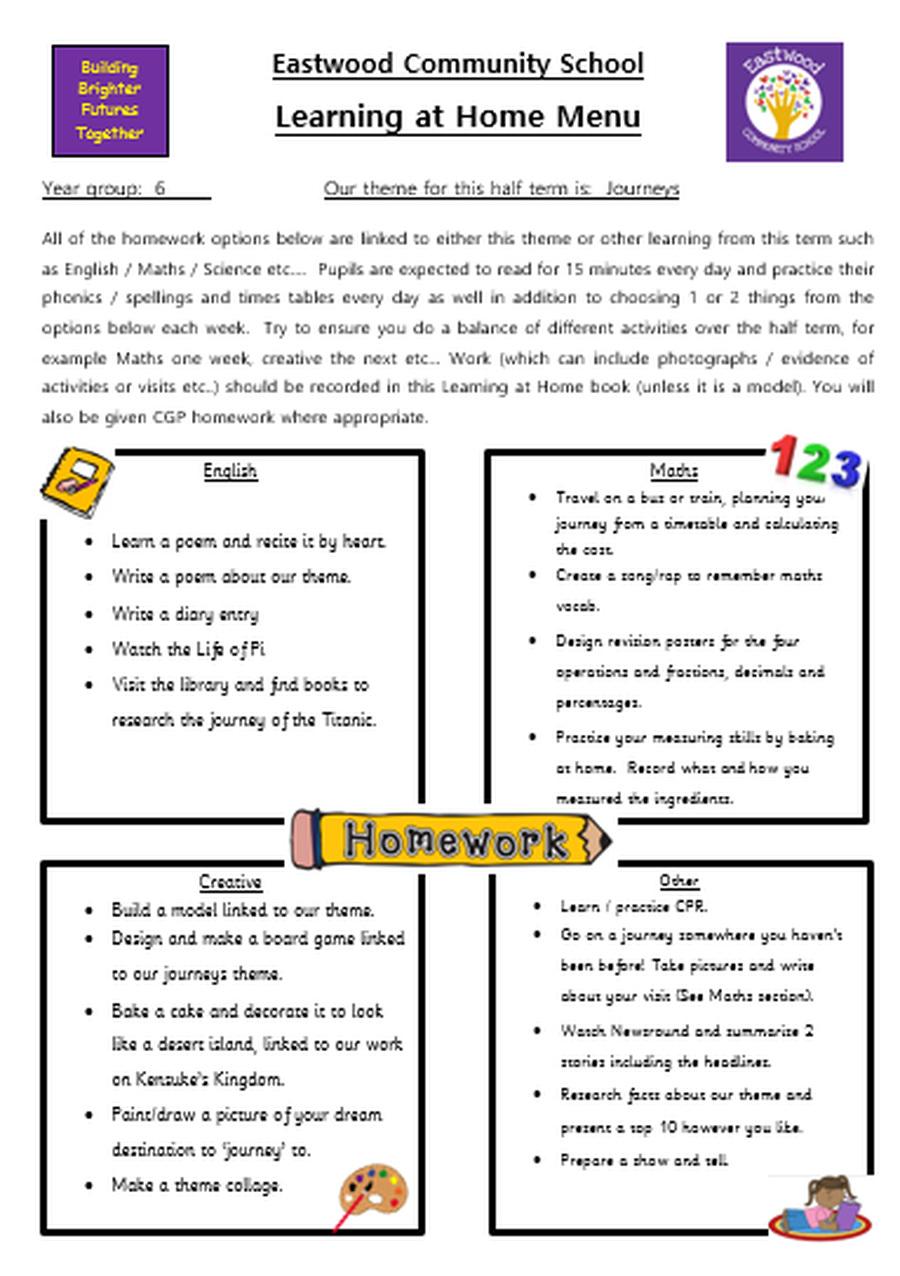 This is our Spring 2 homework menu...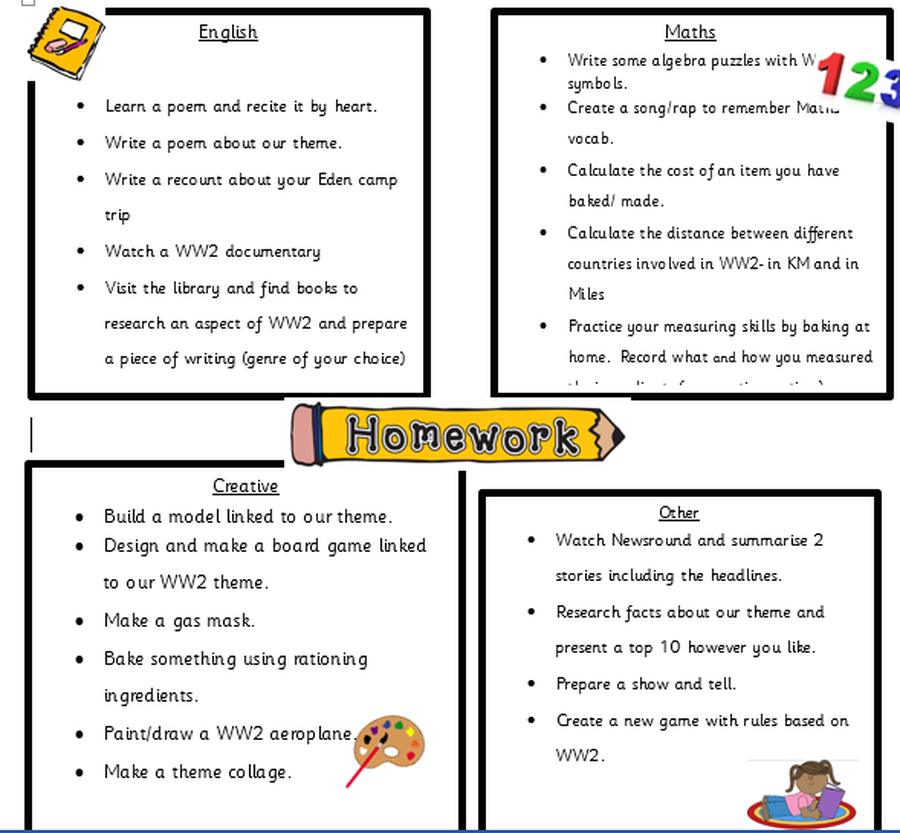 This is our Summer homework menu ..
Well done to all of those who have attended booster sessions during school time, after school and on Saturdays.
Summer Term
In Summer term the theme we will be studying is War and Conflict. we will be developing our knowledge and understanding of World War II including: evacuees, rationing, D- Day, the Holocaust, the Blitz and Britain since 1930s. To learn more about this topic, we will be studying Good Night Mr Tom and reading A boy in striped pyjamas. We look forward to visiting Eden Camp and exploring the fantastic museum on Tuesday 6th June (the anniversary of D-Day) please keep an eye out for pictures coming soon!
In Science we will be learning about the human body including: the circulatory, skeletal and digestive systems.
Secondary school transition
Much of the focus this half-term is on the children's transition up to Secondary schools. As many of our pupils are attending different secondary schools we have facilitated a full range of transition workshops. We are also regularly discussing transition in classes, to reassure the children and provide them with the information they need for a successful graduation.
In addition to our work in classes, the JAMES project are working with groups of our pupils to further prepare them for their next steps.
To make things a little easier for all pupils there is a planned transition day on Wednesday 5th of July. Your child will be going to their new secondary school and meeting new friends and teachers and taking part in different activities throughout the day. More details will follow.
In the meantime, various secondary schools will be visiting us here at Eastwood and getting to know the children.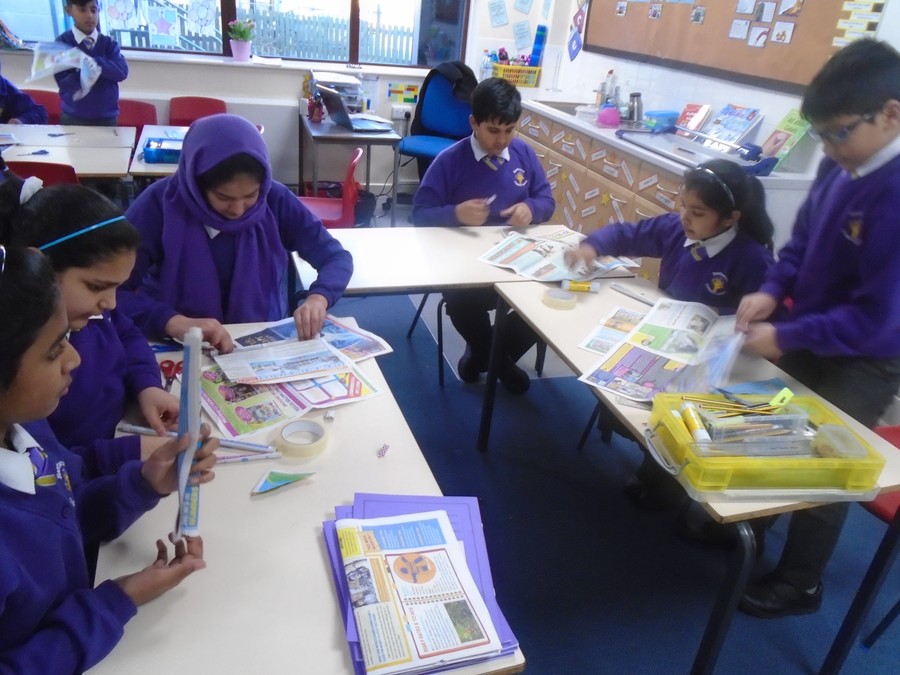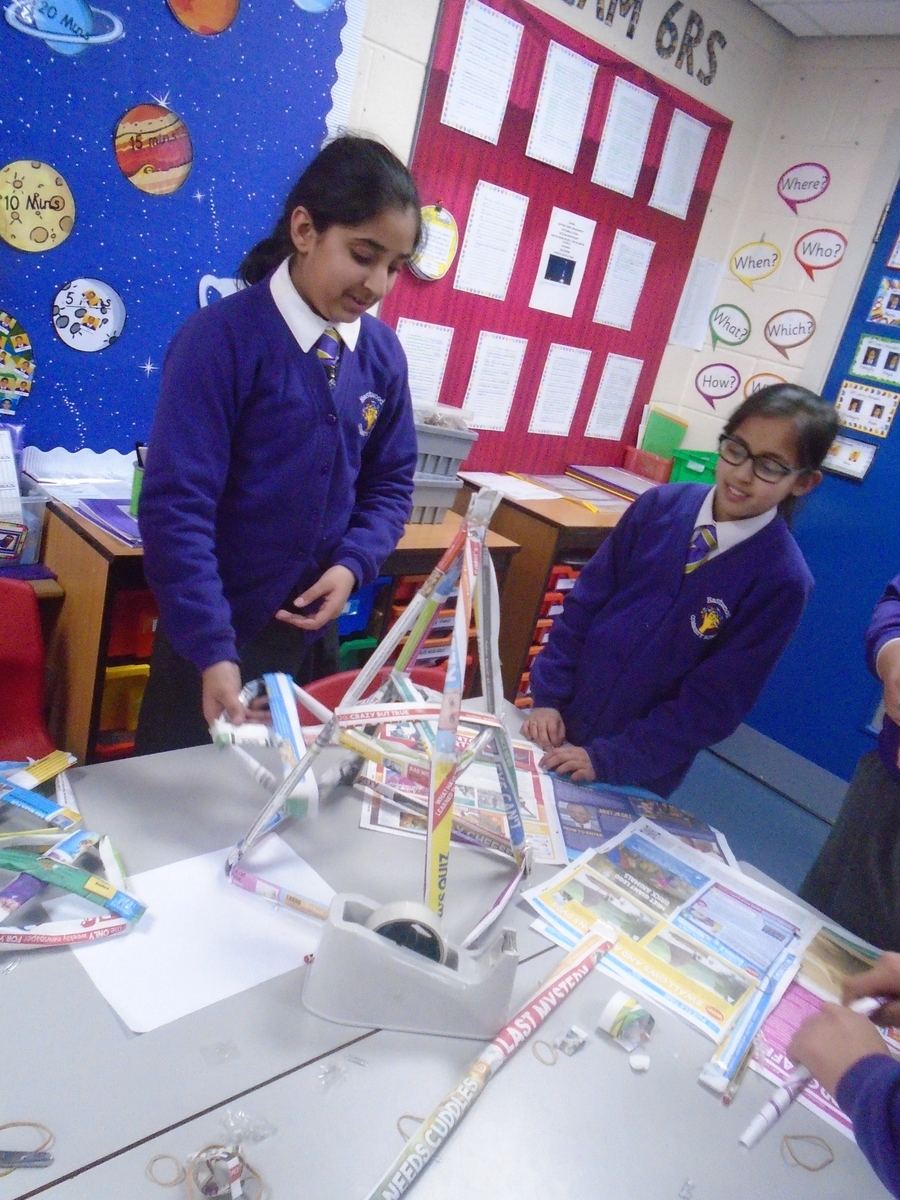 Here we are constructing The Eiffel Tower from newspaper.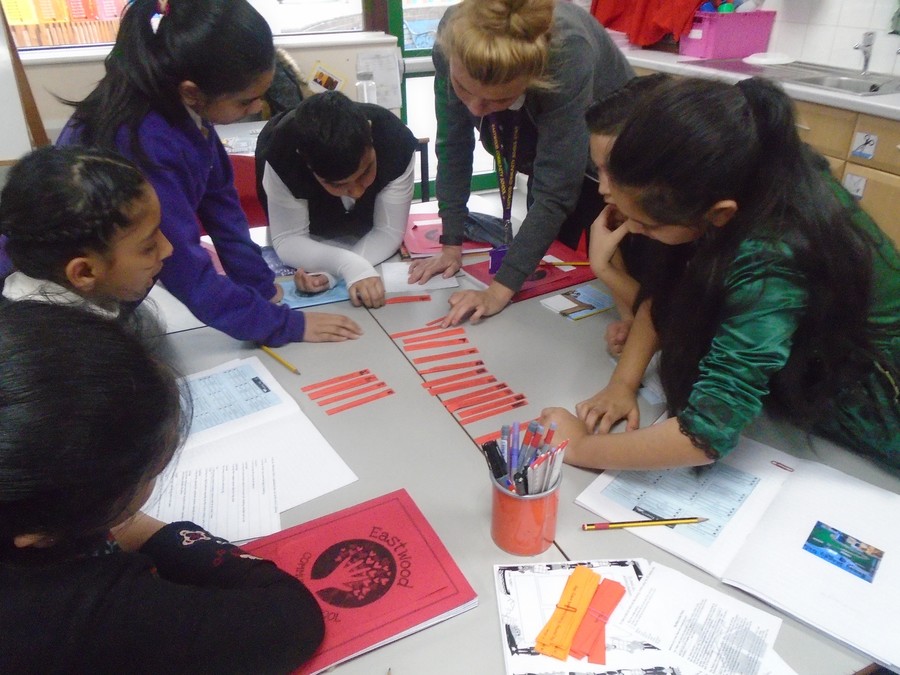 Spring Term
In Spring term the themes we have been studying are: Construction: Let's Get Digging and Journeys:Ready, Steady Go.These theme lessons have enabled us to develop our reading, writing and grammar across the curriculum in exciting and innovative ways whilst developing our skills as budding historians and geographers. In History, we have used a variety of sources to learn about the Titanic disaster.
This term we have studied The Paperbag Prince. This beautifully illustrated book has provided us with many opportunities to develop our understanding of reading and grammar. Following our unit on The Paperbag Prince we have read the novel Kensuke's Kingdom. This novel has allowed us to develop our writing skills.
In Maths we have mastered the four operations and can confidently solve arithmetic questions. Within the lessons, we have developed our knowledge of adding, subtracting, multiplying and dividing fractions. We have successfully used and applied our skills to solve a variety of deeper learning tasks.
Our Science topic this half term has been Magical Materials. In the lessons, we have developed our scientific enquiry skills through experiments. We have a good understanding of the scientific terms and concepts: soluble/insoluble, reversible/irreversible changes and separating materials.
For any more information please refer to the Parents Handbook or the Curriculum Map.
IMPS TRIP
This term, we visited Airedale hospital to learn how to minimise the risk of injuries. We worked in pairs to practise the recovery position ( sleeping policeman). The best part of the trip was making a finger cast. Take a look at some of the images.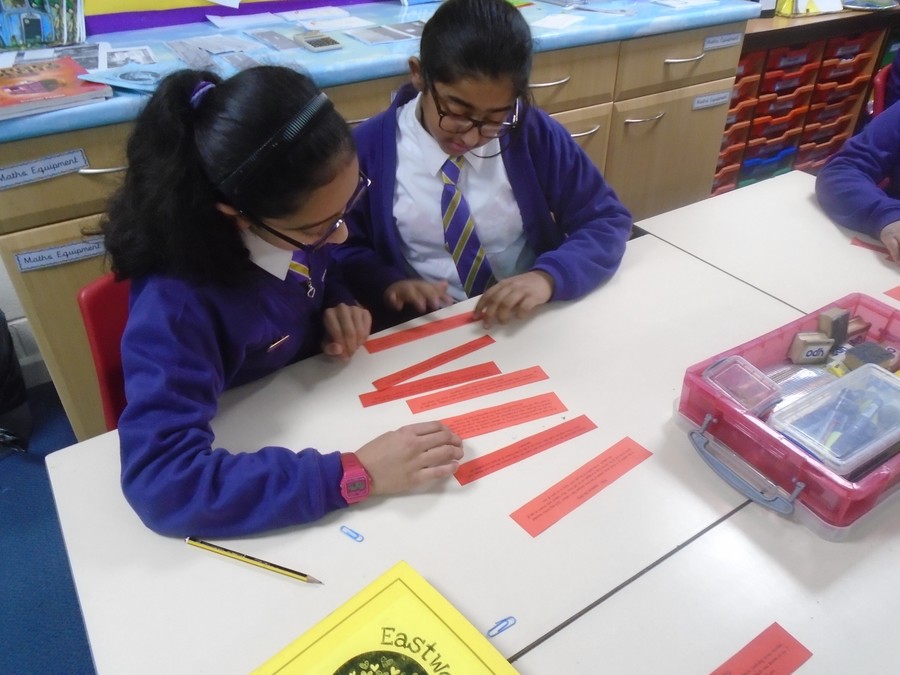 We learnt about poems linked to our theme 'The Environment'...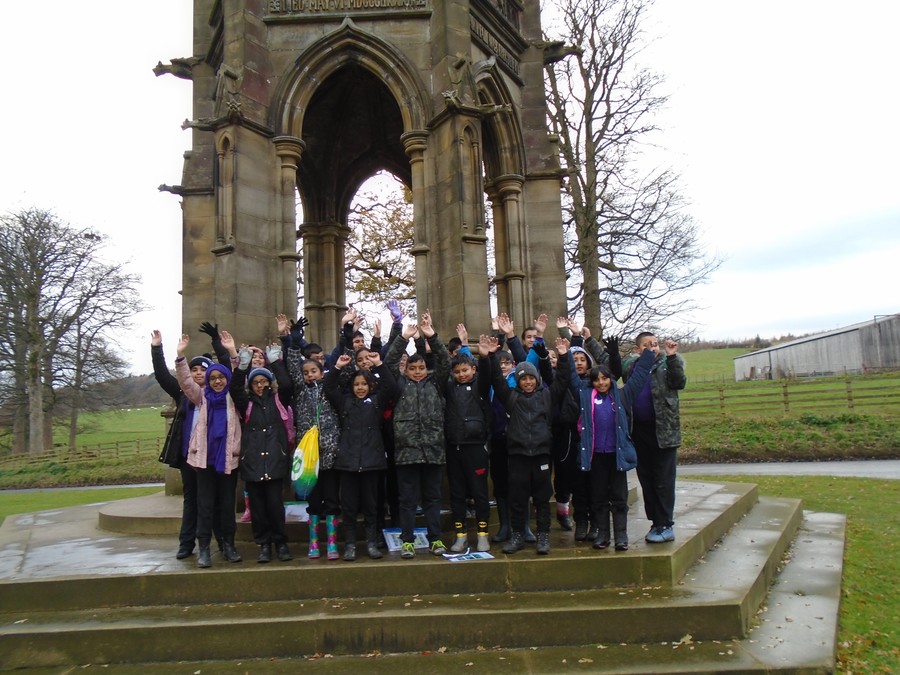 We had a brilliant day out at Bolton Abbey learning about the River Wharfe. We also enjoyed teaching our teacher Miss Craig to skim stones!
Autumn Term
We worked very hard this term which allowed us to make good progress across all subjects. We particularly enjoyed learning about the environment and our trip to Bolton Abbey- where we showcased outstanding behaviour! This trip was linked to our work in class where we learnt about the journey of a river, using Ordinance Survey Maps and using an atlas to find key information. Our English tied in beautifully with this theme as we learnt about volcanoes through the text On Dangerous Ground while developing our reading comprehension skills with a particular focus on inference and justifying our answers with evidence from the text. We produced some wonderfully creative 3D models of volcanoes. In Maths we focused on place value and calculations, we had to apply our understanding to many deeper learning tasks which proved very challenging at times!